Small group tours of Scotland
Bespoke small group tours of Scottish Highlands
Select your Scottish tour
Does the name Heartland Travel ring any bells? It may do, if you've been researching about Scotland. But if not, then not to worry. If you're planning a trip to Scotland; whether you're based in the UK or overseas, you can best discover Scotland in one of our bespoke small group tours of the Scottish Highlands.
Although we offer a number of various small group tours of Scotland, we are lenient and fair to our customers; so if you want to see certain parts of Scotland but not others, then do not hesitate to ask – we love creating tailored small group tours of Scotland.
By Googling us, you'll see that we are available to review on TripAdvisor. So far, we have had over 350 traveller reviews, all of which rated 5*. As impressive as this is, we want to continue this success but most importantly, want to continue impressing and entertaining our customers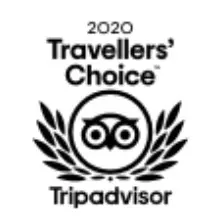 Even though our tours are restricted to Scotland, the comparison of our tours to other tours across the globe is paramount. A number of customers have told us how our tours are one of a kind; one customer on TripAdvisor said 'There's absolutely not a better tour or tour guide available anywhere in the world!'
To find out more about our small group tours of Scottish Highlands, continue to our website.