Choose one of our 2021 Scottish tours
Click on one of the Scottish tours below
Highland tours departing Edinburgh, Stirling, Dundee and St Andrews
Scottish tours have all the essential ingredients for the perfect small group tour. Beautiful ever-changing scenery, incredible attractions and welcoming towns and villages. All you need an experienced guide to lead the way and show you all the highlights! We'll do the driving and enable you to relax without having to be concerned with fuel ups, road safety and of course a place to stop for refreshments and bed for the night!
Travelling with us is a truly memorable experience. We know that when travelling it's best to meet some of the locals. Each of our guides are hugely passionate about Scotland and are deeply enthusiastic about sharing their love of the place. Your guide is your source of local information. Think of us as being one of the locals!
Our background is steady. We started out just a few years ago as a small, family run business. Since then we have added another child to the family and have business – delivered so many wonderful memories for people joining us on one of our Scottish tours. Our clients have ranged from independent, solo travellers taking steps to visit more corners of the globe to families reaching out travel as a group and share their first experience of snow!
When taking a Scottish tour with us, your route can vary in length; trips can be as short or as long as you like. You could easily spend a week or two touring a large area of the country or explore a region over a day or two. We will do all the diving and make sure that your able to relax and enjoy the sights and beauty of the journey.
If you choose a private, customised Scottish tour with us, we will do the work to create a tour to meet your every need. It might be that you dream of seeing the old village where your ancestors once lived. Maybe you have heard all about the Neolithic ruins on the Orkney Islands and the gorgeous beaches on these islands. We will create a tour for your every need and will secure and book accommodation for you along the way.
Plan a Scottish tour with us and seem some of Scotland's most awesome sights. Wind your way around the bonnie banks of Loch Lomond, explore the dramatic mountains of Glen Coe and skirt the beautiful eastern coastline all the way north to Dunnottar Castle.
It may be that you have a limited time available to tour and a one-day tour out of Edinburgh would be simply perfect. Enough time to see some of the highlands, visit a famous loch or even see inside a whisky distillery.
Did you know that it is possible to visit the Highlands, Isle of Skye and Loch Ness over a three-day tour? We take you to all the key places you should see when heading over the sea to Skye. Not forgetting Loch Ness as a vital 'must see' for all Nessie hunters!
If you like the idea of a more relaxed pace of tour and want to see as much of the Highlands, Skye and Inverness as possible, then a four-day tour could be a winner for you. These classic Scottish tours provide memories you will likely treasure forever.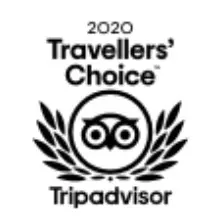 You have made your decision to book one of our Highland tours so what can you expect to experience? At Heartland Travel we pride ourselves on delivering exceptional small group Highland tours. Over the many years of meeting new travellers, we have received a great number of five-star reviews for our Highland tours with people praising us for our service.
Scotland is a most exceptional place for you to experience in your lifetime. We feel extremely fortunate to be able to live, thrive and embrace all of the brilliance we see and encounter on a daily basis. It is our intention to share our love of Scotland with you and show you our Scottish secrets on one of our Highland tours.
We are experts on the road less travelled and on our Scottish tours we also understand the importance in ensuring you get to see the world-famous locations Scotland has to offer – Loch Ness, Glencoe, and the Isle of Skye to name but a few. Our driver guides will show you these places, but they also know some hidden gems not published in the guidebooks. Waterfalls, mountains, and beaches that you will have to yourself. We offer a truly authentic Scottish experience on our Highland tours.